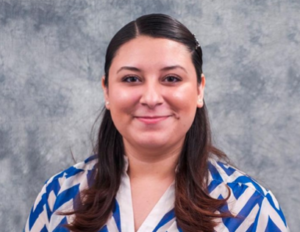 Denise Martinez, MPH, CHW, CHWI
Denise Martinez is our Program Manager at the National CHW Training Center. She started with the training center in February 2018, and has lead the team by representing us at multiple conferences throughout the nation. Denise is in charge of the grant and funding opportunities for the center, as well as coordinating research projects with several colleagues across Texas A&M and beyond! She received her bachelors degree in anthropology in 2015 and received her Master of Public Health degree in health promotion and community health sciences in 2017.
Denise is our main instructor on our Continuing Education Units as well as a co-instructor on our CHW and CHWI courses. She is also the main contact for the center, and takes care of receiving financials for training programs as well as enrollment in our certification courses.
Have a question? Email us!
LinkedIn
Read Denise's Article Pages