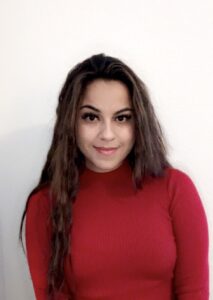 Rachel Rodriguez, BS, CHWI
Rachel joined the team in October 2021 as a Graduate Research Assistant. She holds a Bachelor of Science degree in Public Administration from Tarleton State University. Rachel is now pursuing a Master in Public Health with a concentration in Health Promotion and Community Health Sciences.
Her interests include physical and mental health. Rachel is passionate about helping others learn how to incorporate daily physical activity into their personal lives and helping them achieve their physical goals while balancing their mental health.