Training Offered
Our training center is certified by the Texas Department of State Health Services (DSHS) to offer Community Health Worker (CHW)/Promotor(a) certification courses, Community Health Worker Instructor (CHWI) certification courses, and Continuing Education Units (CEUs) for both CHWs and instructors. All of our center's trainings are available in English and Spanish, online (via Canvas) and in-person.
CHW/Promotor(a) & CHWI Courses
CHW/Promotor(a) Certification Course
CHWI Certification Course
CHW/Promotor(a) & Instructor CEUs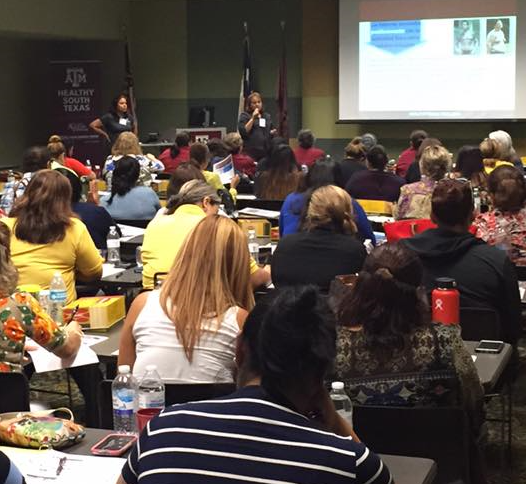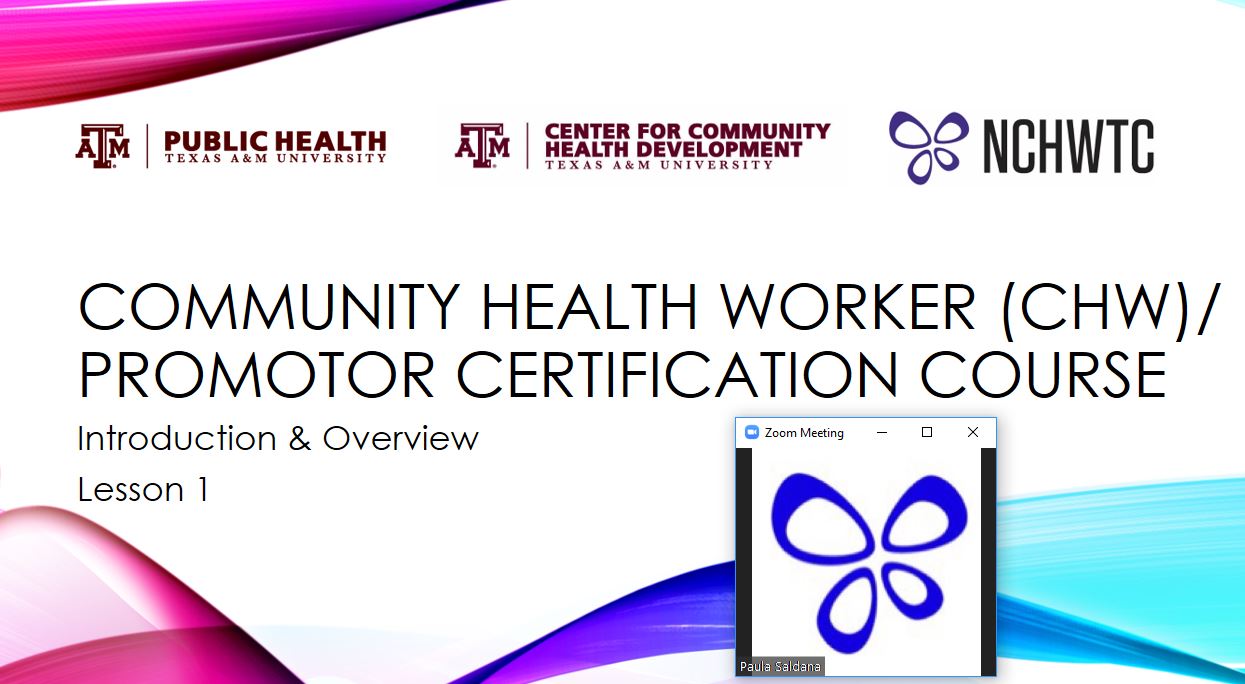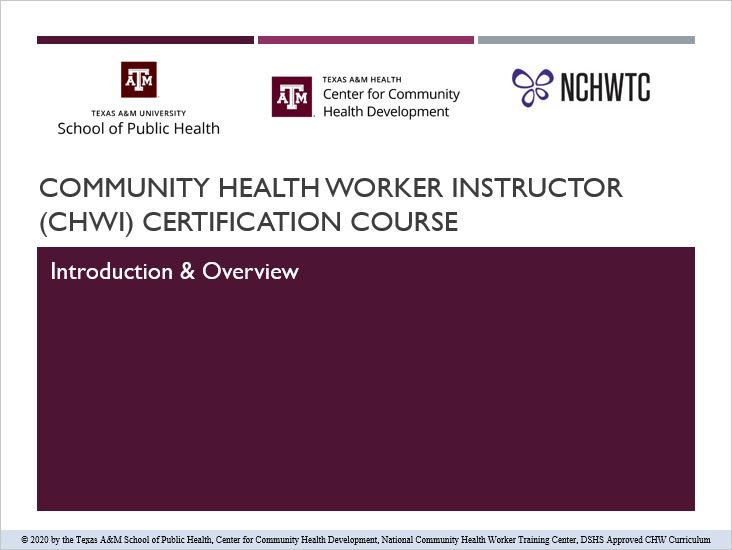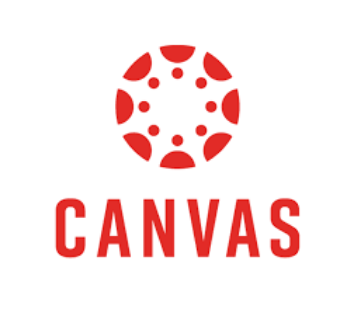 CHW/Promotor(a) Certification Contacts and Other State Programs
Click HERE for more information about CHW/Promotor(a) programs across the nation as well as specific state contacts.