Our Community Health Worker/Promotor(a) and Community Health Worker Instructor certification courses are both centered on the 8 core competencies defined by the Texas Department of State Health Services. The CHW Instructor class frames those competencies through a "teaching" lens.
Class Format
Our CHW/Promotor(a) Instructor certification course is completely online, done on your own time through our online course platform, Canvas.
Weekly Instruction
60 hours total of weekly instruction materials, with pre-recorded videos.
Homework
40 hours of homework given
Hands-On Experience
60 hours of hands-on experience in the field
= 160 hours total for the course
Course Cost: $1,200
Course cost can be paid either through cash, check, or credit card to the Center Manager.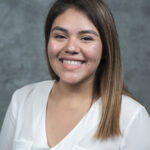 Course Instructor:
Brenda Gonzales
"The CHW Instructor course will help my future goals of ensuring that quality courses are provided to CHWs. This includes the creation of new topics and experiences to ensure that future CHWs are ready for the next steps ahead for them."